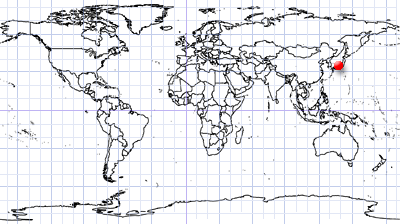 Date of acquisition:    February 1st, 2022   |  01:37:26 UTC
Sensor:   Sentinel-2A L2A
Coordinates:    35.360556°N, 138.727222°E
Mount Fuji − one of the most picturesque and probably best known mountains in the world − is located on the "Mainland"-island of Honshu. It is the highest mountain in Japan, standing 3,776 m.
Mount Fuji lies in an area of perennial volcanic activity, on top of several ancient volcanoes. It is an active stratovolcano that last erupted from year 1707 to 1708. Currently, the mountain is considered weakly active.
Since Fuji is about 100 km southwest of Tokyo, it can be seen from there on clear days. The Mountain has an exceptionally symmetrical cone, which is covered in snow for about five months of the year (as can be seen in the presented image).
Mount Fuji is one of Japan's "Three Holy Mountains" along with Mount Tate and Mount Haku and is privately owned by the Hongu Sengen Shinto Great Shrine. At the top of Fuji, in addition to the Shinto shrine, there is a post office and a weather station.