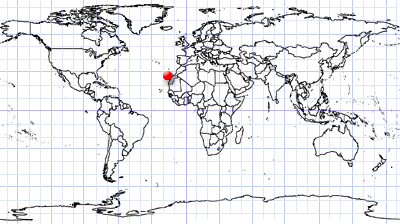 Cumbre Vieja volcanic eruption
La Palma | Canary Island | Spain
Dates of acquisition:   September 26thand 30th, 2021 as well as October 3rd, 2021
Sensors:  Sentinel-2A MSI, Landsat 8 L1,  Sentinel-3 OLCI, Sentinel-1 AWS-IW-VVVH
Coordinates:    28.62°N, 17.87°W
During the past weeks, there have been several eruptions of the Cumbre Vieja volcanic ridge on the island of La Palma (Canary Islands). The ongoing eruptions on the Cumbre Vieja volcanic ridge began on September 19th, 2021 and since then lava flows have been making their way across the mainland. More than a month later, the volcano's activity is still unabated.
The lava reached the ocean late on September 28th for the first time. Just recently,  on the night of October 25th, another volcanic eruption occurred on the island, which led to the formation of a new lava flow and has now made its way to the already existing lava tongue. According to reports in various newspapers, almost 2,000 buildings have been destroyed by the volcanic eruptions and more than 750 hectares of land have been covered by lava.
The Cumbre Vieja eruption is a fissure eruption that started at the 25 km long Cumbre Vieja volcanic ridge. This type of volcanic eruption takes the form of a crevice or chain of volcanic cones. The eruption usually occurs along the entire crack or in some of its parts.