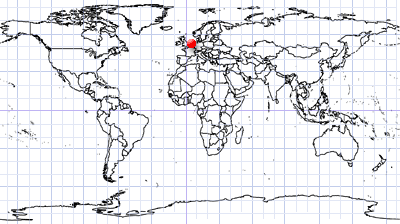 Province of Flevoland | The Netherlands
Date of acquisition:   April 30th, 2023  |  10:56:25 UTC
Sensor:   Sentinel-2B L2A
Coordinates:     52.3°N, 5.3°E
In ancient times, there was a lake on the site where the Flevoland province is located today. In the great flood of 1287, the lake became a bay of the North Sea – the Zuiderzee, which reached deep into the territory of the Netherlands and covered a water area of 5,000 km².
Then, in the first half of the 20th century, dams were built that separated the bay from the North Sea. Thus, the shallow freshwater lake Ijsselmeer was subsequently formed. In 1975, part of the lake was drained, and in 1986 the province of Flevoland was formed on the site of its southern and eastern parts.
With more than 5,000 hectares of mostly tulip fields (but also lilies, gladioli, and hyacinths), Flevoland is one of the most important floral regions in the Netherlands. Tulips usually bloom from early April to mid-May.
Towards the end of the 16th century, the Netherlands developed into a centre for tulip cultivation. Today, 1.7 billion cut flowers are produced here every year. This corresponds to around 60 percent of global trade.