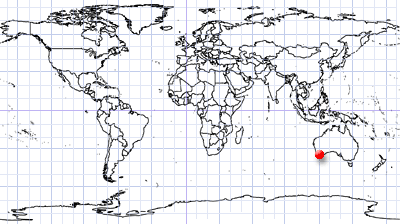 Yilgarn Craton in Western Australia
Southwest of Kalgoorlie | Western Australia
Date of acquisition:    November 16th, 2022  |  02:06:17 UTC
Coordinates:     ca. 31.4°S, 120°E
The satellite RGB image (MSI bands 2, 3, 4, 8A, 11, 12) shows the Goldfields Woodlands Management Area, located southwest of the city of Kalgoorlie in southwest Australia, where large gold deposits are located. These gold deposits are generally of large tonnage and are confined to the volcanic-intrusive-sedimentary sequences of the greenstone belts. Much of the gold was deposited approximately 2.65 billion years ago.
The deposit lies within the boundaries of the Yilgarn Craton, one of the largest segments of the Archean crust on Earth. It is assumed that most of the craton has been formed about 3 billion years ago. It has an area of about 660 thousand km² and lies in the Precambrian Western Shield of Australia.
The region is generally flat, originally it is a late Proterozoic erosional plateau that has been altered by weathering, erosion, and sedimentation. This has resulted in many landscape features with a number of complex regolith profiles.
Yilgarn Craton is one of the main mining areas in Australia. Among others, it contains sulphides, bauxites, tin, tantalum, lithium, uranium, and hematite.