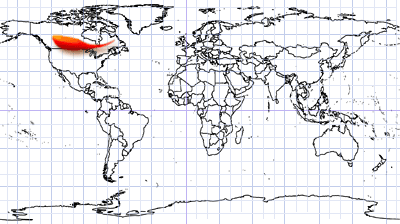 Wildfires in Western Canada
Dates of acquisition:
May 19th, 2023  |  18:28:07 UTC;
May 20th, 2023 | 17:33-36:36 UTC;
May 21st, 2023 | 18:12-15:42 UTC
Sensors:   Sentinel-2A L2A, Sentinel-3A OLCI, Sentinel-3B OLCI, Sentinel-5P AER AI
Coordinates:     55°N, 115°W
Western Canada has been repeatedly hit by extreme weather events for several years. This year, too, April was very dry, followed by record temperatures and strong winds since the beginning of May. The forest fires raging since the beginning of May have already burned more than half a million hectares of forest and grassland in the province of Alberta in the second decade of the month. The provinces of Saskatchewan, British Columbia and the Northwest Territories are also affected by the spreading fires.
Meanwhile, thousands of people were brought to safety because of the fires. Smoke from the forest fires coming from the north and west contributed to poor air quality and reduced visibility in the cities and other communities. In addition, much of Alberta's natural gas production is at very high risk of fire. Several Alberta companies have reduced their oil production, driving up costs.The Sentinel-2 image from May 20th shows a close-up of a fire in the Pritchett Lake area (57.88°N, 107.11°W). Not far away are the larger lakes: Mayson, Engemann and Weitzel Lakes.
The Sentinel-3 image from the same day provides a general overview of the fires and smoke spread over the Canadian provinces of Alberta, Saskatchewan, Manitoba and the US state of Montana. On this false-colour composite (based on bands 8, 4, 3), smoke and clouds are better distinguished from each other; the ground surface (covered with forest and lakes) is represented by dark red and dark blue colours, respectively.The three Sentinel-5 AER AI images below show the spread of smoke and aerosols from west to east during 19-21 May. The area of aerosol coverage was one million square kilometres on 19 May and grew to two and further to three million square kilometres within these three days.
Images contain modified Copernicus Sentinel data [2023].