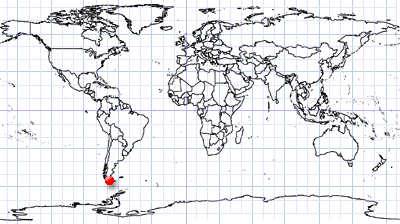 Tierra del Fuego | Southern Argentina
Date of acquisition:    January 28th, 2023  |  14:07:29 UTC
Coordinates:     ca. 54.76°S, 68.42°W
The cloudless sky over Tierra del Fuego is rare. In the Sentinel-2 image, you can see the city of Ushuaia, Argentina's southernmost city, on the shore of the Beagle Channel, the gateway to Antarctica, and its surroundings.
To the west of city is the binational (Chile/Argentina) Lake Errázuriz, formed by the natural damming of the Lapataya River by a glacial moraine. Further west is the Bay of Yendegaia.
Northwest of Ushuaia there are low (up to ~1300m) ranges of Martial Mountains.
It is interesting to look out for the sharply defined shadows of the mountain peaks (sun zenith: 47.4261; sun azimuth: 55.4469). For example, those located on the mountain slope that descends into the valley of Cañadón de la Oveja (54.76°S, 68.42°W) , left behind by a melted glacier.
In addition, the topographical shadow detection attempts are presented (GIF-animation): from the "topographic and cast shadows" channel and based on the B11 band data.