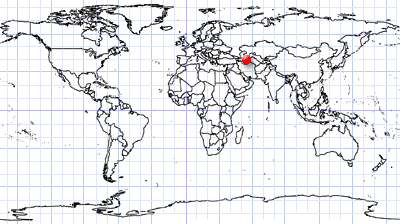 Date of acquisition:    April 20th, 2022  |  07:38:39 UTC
Coordinates:     ca. 40.25°N, 50.84°E
Neft Daşları (also known as the Oil Rocks) is an urban-type settlement in the Caspian Sea, 42 km east of the Absheron Peninsula of the Republic of Azerbaijan. Oil Rocks consists of more than 200 stationary platforms – drilling rigs connected by overpasses and streets, which reach in total a lengths of up to 350 kilometres on the sea.
Long before the discovery of this oil field, scientists noticed black rocks covered with a film of oil in the Caspian Sea. The area has been explored since 1859. It is listed as the oldest offshore oil platform. According to present-day estimates by geologists, the volume of recoverable reserves is as high as 30 million tons.
A settlement is built on metal overpasses, constructed in 1949 in connection with the beginning of massive oil production from the bottom of the sea. It provides the space for the oilfield workers. There are no permanent residents there, about two thousand people work on a rotational basis. The settlement has a bakery, a clinic, a tea house, a canteen, a mosque, a water treatment plant, a waste incinerator, and a football field.