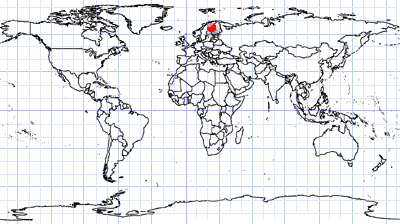 Dumping in Gulf of Bothnia
Perämeri | Gulf of Bothnia | Baltic Sea
Dates of acquisition:
August 29th, 2022  |  10:22:33 UTC
+ several (14) other images for August – September 2022
Sensor: Sentinel-2A,B L2A
Coordinates:     ca. 65.391°N, 24.087°E and 65.416°N, 24.147°E
One of the manifestations of the human influence on the Baltic Sea is the deposition of water with substances dissolved or suspended in it from ships. In this way, material collected from the seabed or coastal soil can be moved from one place to another, deeper and further from the coast.
The Perämeri is a northern part of the Gulf of Bothnia between Sweden and Finland. In the north of this bay, activities have been taking place since the first days of August in the form of transport and dumping of considerable amounts of dredged material. The discharge is observed by the Satellite every day when the weather conditions (clear sky) allow visibility of the concerned sea area. The deposits cover an area of 200 square kilometres with two focal points at coordinates 65.391°N, 24.087°E & 65.416°N, 24.147°E. Based on the ship directions and trajectories of the sediment-bearing barges, it can be assumed that the sediment material originated from the dredging (and other expansion) work at Kemin satama (Kemi Harbour, 65.664°N, 24.524°E), Ajos, Finland.
The satellite images show in the order listed (from top to bottom):
 one of the most spectacular dumping events during the period from 08/08/2022 to 22/09/2022 took place on 29/08/2022,
all cloud-free cases in the time period from 08/08/2022 to 22/09/2022, as well as their combination and the satellite image of the port of Kemi,
superposition of all open sky cases (from 08/08/2022 to 22/09/2022) on one image – to estimate the total dispersion of the sediment distribution,
the same with indication of the areas with the most intensive discharge (circles with radius of approx. 1.3 km).
Our project partners in BalticAims stated: "We noticed the same phenomena and contacted local environmental authorities. There was indeed dredging and dumping work going on in the area. They were making a deeper shipping lane and also some work in the harbour."
Images contain modified Copernicus Sentinal data [2022].