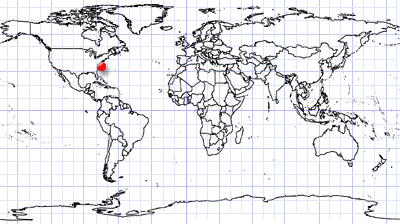 Harkers Island | North Carolina | USA
Date of acquisition:    June 1st, 2022  |  15:53:46 UTC
Coordinates:     ca. 34.5°N, 76.5°W
The coastline and headlands along North Carolina's offshore islands are constantly changing. These capes are formed by waves and currents acting from all sides. Sediments are transported along the coast and often deposit at the ends of the capes. Each cape has what is called a "Cape Shoal", which is submerged. These "underwater sand dunes" can stretch for dozens of kilometres. Such shallow areas generally lie at depths of 10 to just a few meters below the surface.
"Cape Lookout Shoals" consists of about 90 km of beach stretching across 3 offshore islands. These islands are in constant flux as winds, waves and currents move sand and reshape the coastline.
Opposite the cape, just below the surface of the water are the notorious shallows. Converging currents and the natural movement of sand around barrier islands underwater create a dynamic environment that has been and remains very dangerous for ships.
The detail of the Cape Lookout Shoals (approx. 13 km x 3.5 km) is clearly visible through the water in the Sentinel-2 satellite image.