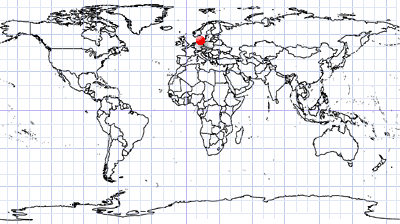 Exclusive Economic Zone of SE, DK, and DE | Baltic Sea
Dates of acquisition:
July 15th, 2023  |  10:25:32 UTC
July 14th, 2023  |  05:25:03 UTC
Sensors: Sentinel-2A L2A, Sentinel-1 AWS-IW-VVVH
Coordinates:     ca. 55.1°N, 13°E
The Sentinel 2 satellite image shows the western part of the Baltic Sea between the islands of Bornholm in the east, Rügen in the south, Møn in the west and the southern tip Sweden in the Malmö region from the north.
In the centre of the image is Kriegers Flak, a three-part offshore wind farm system covering a total area of 132 km². The windfarm has an installed capacity of more than 605 megawatts.
During the acquisition of the satellite image, a southeast wind was blowing at a speed of 25-28 km/h. It can clearly be seen that the lower atmosphere in the lee of the wind is very much influenced by the turbines.
In the top right-hand corner of the image, a water cyclonic vortex has trapped an algal bloom.
Also shown is a Sentinel-1 image taken the day before, when a weak south-southwesterly wind was blowing. Here, the specified region is visible in full extent, and the area shown in the Sentinel-2 image one day later is highlighted.