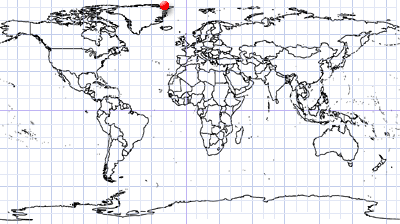 Kronprins Christian Land peninsula | Northeast Greenland
Date of acquisition:    July 1st, 2022  |  17:19:16 UTC
Coordinates:     ca. 80.9°N, 19.5W
The "Elephant Foot Glacier" is located on the Kronprins Christian Land peninsula in northeast Greenland. The broad piedmont glacier with a symmetrically-shaped, 5.4 kilometres wide terminal lobe flows into the Romer Lake. It is not connected to Greenland's main ice sheet.
Outer glaciers like these account for 20 percent of Greenland's contribution to sea level rise.
The sheer pressure of the millions of tons of ice has broken through the mountain and poured into the lake in a nearly symmetric, fan-shaped lobe.
It looks like batter poured out in a pan and spreading into a round-shaped pancake – or like the footprint of an elephant.