Import ESRI Shapefile
When importing an ESRI Shapefile and no associated *.prj is found, you will be asked to define the Coordinate Reference System (CRS) on which is coordinates of the shapefile are defined.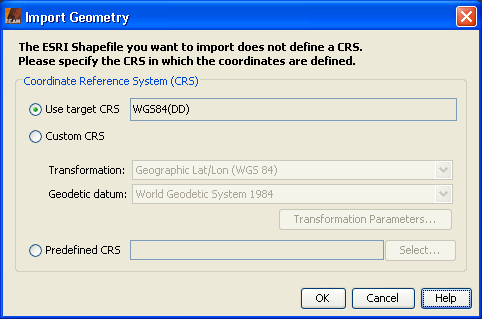 You can choose between three options to define the CRS:
Use target CRS
This options can be chosen if the shapefile is defined on the same CRS as the product you want to import the shapefile. The transformation used by the projection can be selected. Also the geodetic datum and transformation parameters can be set, if possible for the selected transformation.
Custom CRS
Here you can freely define the CRS of the shapefile.
Predefined CRS
By clicking on the Select... button a new Select Coordinate Reference System dialog is shown where a predefined CRS can be selected.
Display the Shapes
After the CRS of the shape data has been selected and confirmed with 'OK', a new dialog 'Import Geometry' is shown in case if the shapefile contains more than one single geometry. It can now be selected if these geometries shall be imported separately or as a whole. Also, the attribute for the mask/layer naming can be selected from a drop-down box.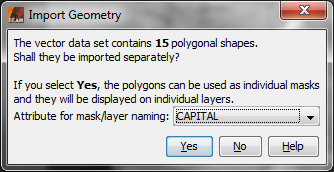 Example: 'World Countries' shapes: all geometries (countries) imported as a whole: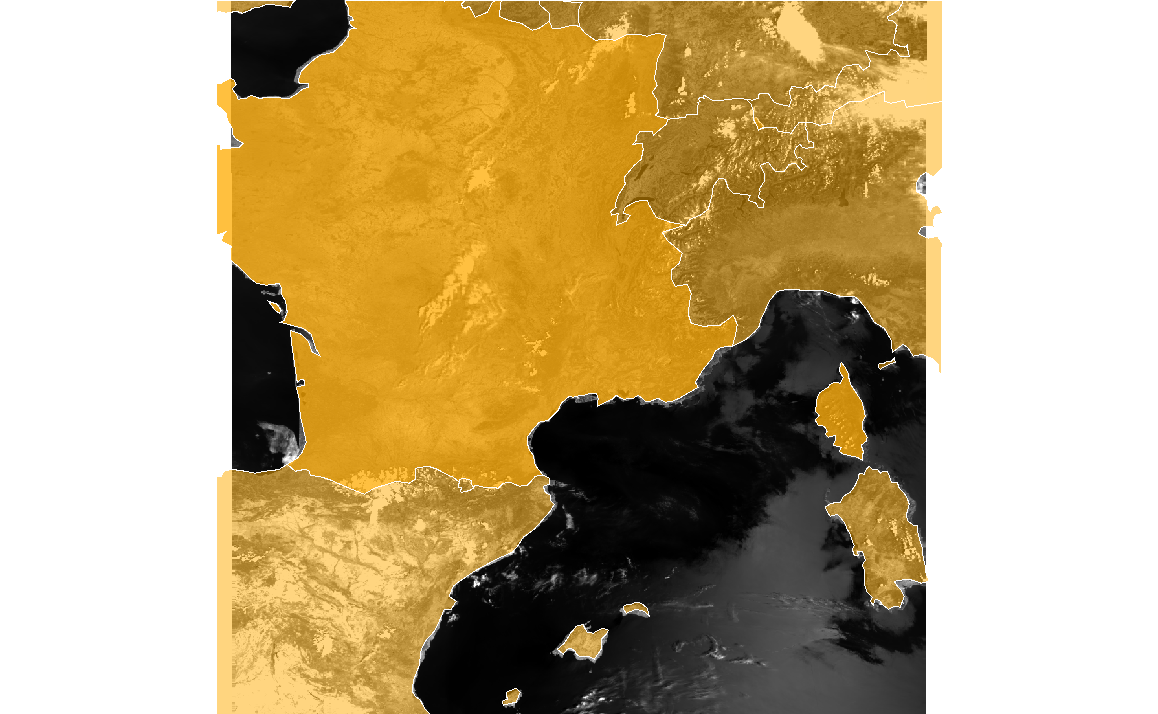 Example: 'World Countries' shapes: geometries (countries) imported separately: